Александр Старостенко
Thursday, October 8, 2020
All-Russian population census of 2020
On October 1, a stamp dedicated to the All-Russian population census of 2020 was put into postal circulation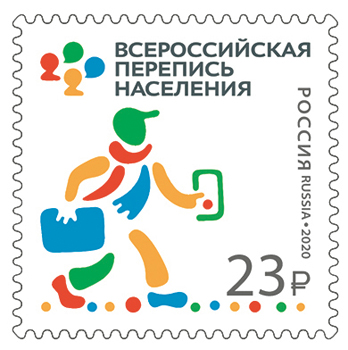 The All-Russian population census of 2020 is a Russia-wide campaign held with the unified national statistical methods with the view of gaining summarized demographic, economic and social data. The main round of the census will be held in April 1 – 30, 2021. However, in 26 remote and hard-to-reach regions, the census will start earlier. On October 1, 2020, it will start in the Republic of Tyva, the Tomsk Region and the Yamalo-Nenets Autonomous District. The subjects of the population census will be residents of the Russian Federation, foreign citizens and stateless persons who will be present on the territory of the Russian Federation during the All-Russian population census.
This census will be the first to make use online questionnaires along with traditional paper ones. Citizens will be able to fill in the questionnaires on their own via the Internet. For that end, the respondent will only need to fill in a census questionnaire on the federal portal of public services. The previous census was conducted on October 14–25, 2010. According to the available data, the country's population was 142 million 857 thousand people.
Today, an official ceremony of cancellation of the artistic stamp was held in Vladivostok, in the campus of the Far Eastern Federal University; the ceremony was attended by Andrei Shushin, the Vice-Rector of the Far Eastern Federal University; Pavel Smelov, the Deputy Head of Rosstat; and Dmitry Mariza, the Deputy Prime Minister of the Primorsk Territory.
Oleg Dukhovnitsky, the Head of the Federal Communications Agency, sent his message of greetings to the event participants, in which he noted that the Federal Communications Agency in cooperation with the JSC Marka annually produce various philatelic products dedicated to significant national and public events. Currently, a postal artistic stamp was put into postal circulation in the quantity of 432 thousand stamps that provides an image of elements of the signature style of the All-Russian population census designed for the All-Russian population census. The postal stamp will for sure become a unique piece, a philatelic rarity among collectors around the world and will forever preserve the memory of the event.
Design: A. Povarikhin.
Face value: 23 rubles.
Stamp size: 30×30 mm; sheet size: 174×174 mm.
Emission form: a sheet with 16 (4×4) stamps.
Quantity: 432 thousand stamps (27 thousand sheets).
Sheet: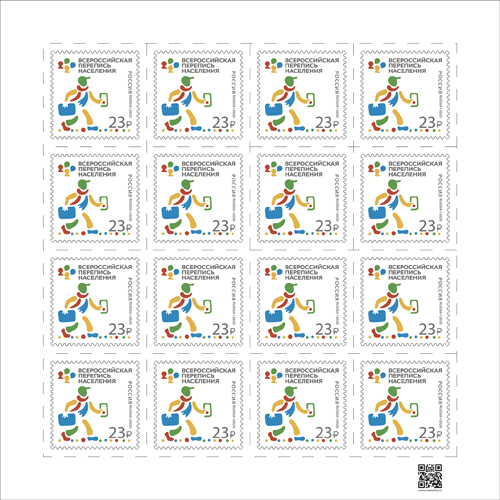 In addition to the issue of the postal stamp, JSC Marka will produce First Day Covers and special cancels for Moscow, St. Petersburg, Khabarovsk, Blagoveshchensk, Vladivostok, Krasnodar, Pskov and Saransk.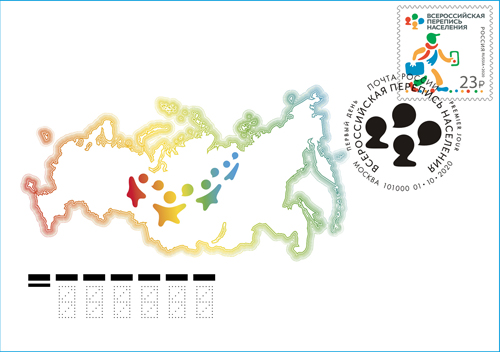 Special cancellation marks: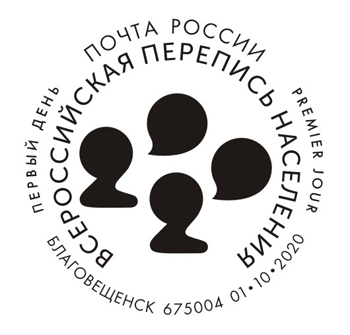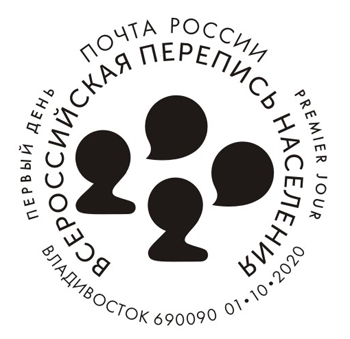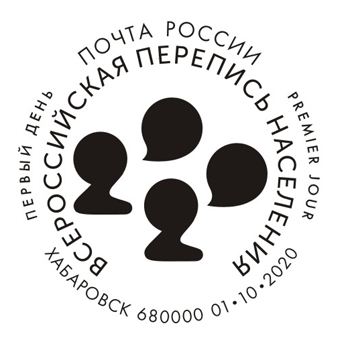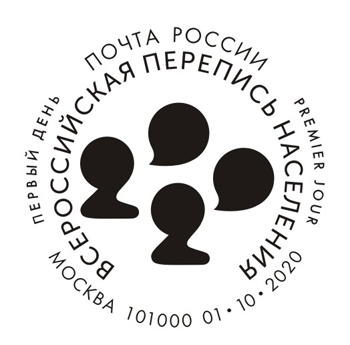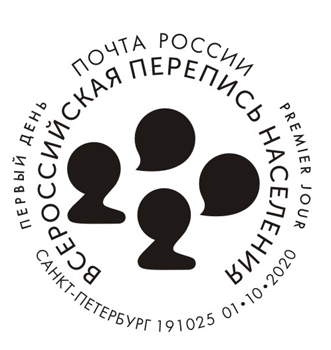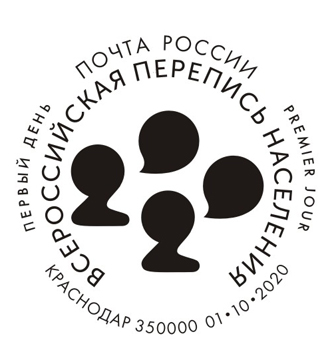 ---