Илья Старостенко
Saturday, October 31, 2020
National Projects of Russia. Healthcare
On October 30, a stamp dedicated to the public health service will go into postal circulation in the National Projects of Russia series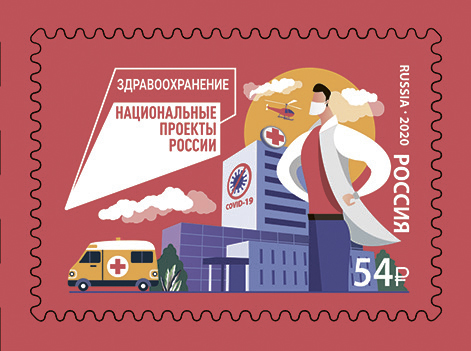 The passport of the Public Health national project was approved on December 24, 2018. The key goals of the national project are to reduce the death rate of the population, eliminate the understaffing in healthcare organizations providing primary health care, ensure coverage of all citizens with preventive medical examinations, simplify the procedure for making an appointment with a doctor, and increase the volume of export of medical services.
The postal stamp provides an image of a mobile icu, a doctor against a hospital, and a logo from the brand book of the Public Health national project.
Design: S. Kapranov.
Face value: 54 rubles.
Stamp size: 24×34 mm, sheet size: 150×110 mm.
Emission form: a sheet with formatted margins with 8 (2×4) stamps.
Quantity: 376 thousand stamps (47 thousand sheets).
Sheet: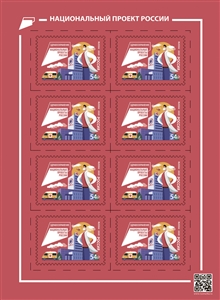 In addition to the issuance of the postal stamp, JSC Marka will produce First Day Covers and special cancels for Moscow and St. Petersburg.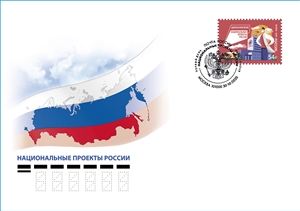 Special cancellation marks: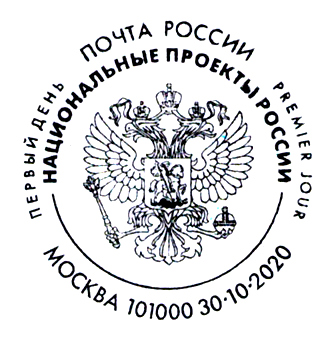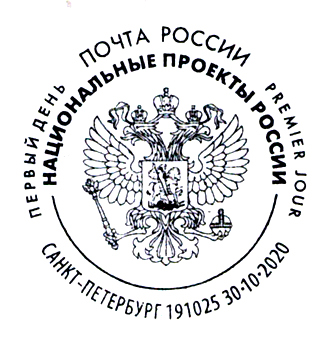 ---