Александр Старостенко
Tuesday, March 16, 2021
Flora of Russia. Flowers. Irises listed in the Red Book of the Russian Federation
On March 16, as part of the "Flora of Russia" series, stamps dedicated to irises went into postal circulation
Iris (Iris) is a genus of perennial rhizomatous herbaceous plants of the Iridaceae family. Iris has sword-shaped leaves growing in dense clumps and flowers of various shades (in most species, from blue to purple or yellow) may be single or in blossom clusters. At their bases, the petals grow together to form a tube with nectar inside. The genus of irises has about 250 species.
In central Russia, irises bloom from late May to July. There are 40 species of irises in the country found in various habitats; 10 of them are listed in the Red Book of the Russian Federation.
The postal stamps provide images of irises listed in the Red Book of the Russian Federation: Iris scariosa, Iris vorobievii, Iris acutiloba and Iris tigridia.
Design Artist: O. Savina.
Face value: 56 rubles.
Stamp size: 35.5×28 mm, sheet size: 100×150 mm.
Emission form: a sheet with formatted margins with 8 (2×4) stamps.
Quantity: 70 thousand each stamp (35 thousand each sheet).
In addition to the issue of the postal stamps, JSC Marka will produce First Day Covers and special cancels for Moscow, St. Petersburg, Nizhny Novgorod, Samara, Penza and Novosibirsk, and maxi-cards. Besides, an illustrated envelope with postal stamps and a label devoted to flowers of Russia will be issued.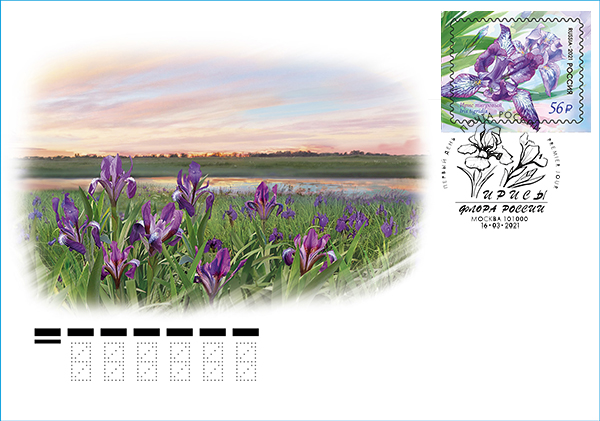 Special cancellation marks: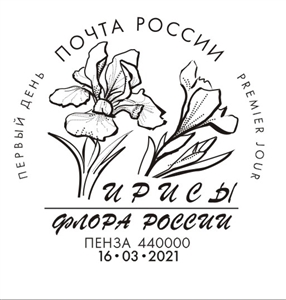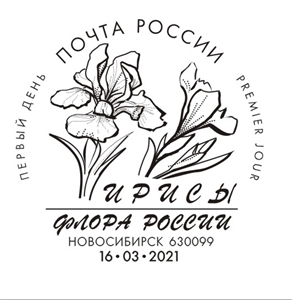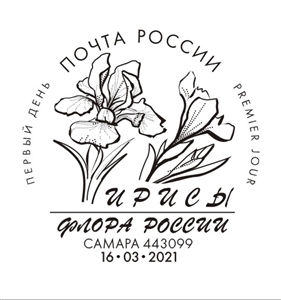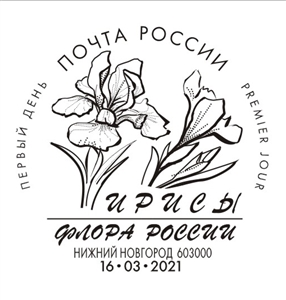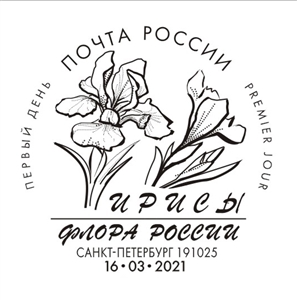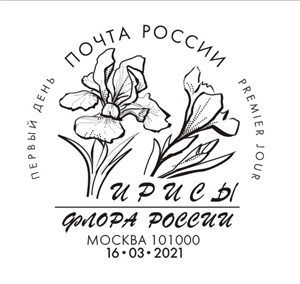 Souvenir packs in cover:
---