Александр Старостенко
Thursday, April 8, 2021
Tariff stamps "24 rubles", " 56 rubles"
On April 8, tariff stamps with denominations of 24 rubles and 56 rubles went into postal circulation.

JSC Marka produces postage stamps with a stated face value indicative of the current inland mail transmission rates.
Face value of a rating stamp of 24 rubles corresponds to the current mail transmission rate for sending a standard envelope with a letter weighing up to 20 g and for sending a standard postcard; stamp face value of 56 rubles is for sending a registered mail weighing up to 20 g.
The postage stamps present a colorful image of an emblem of the federal postal service organizations of the Russian Federation in an ornamental design and face values of 24 and 56 rubles.
Artist: V. Nikonov; Design: A. Moskovets.
Face value: 24 rubles; 56 rubles.
Stamp size: 20×27.5 mm, 25×34 mm; sheet size: 152.4×150 mm, 203.2×220 mm.
Emission form: sheets of 20 (5×4) stamps, 30 (6×5) stamps.
Quantity: 121 million 66 thousand stamps; 81 million stamps.
In addition to the issue of the postage stamps, JSC Marka will produce First Day Covers and special cancels for Moscow.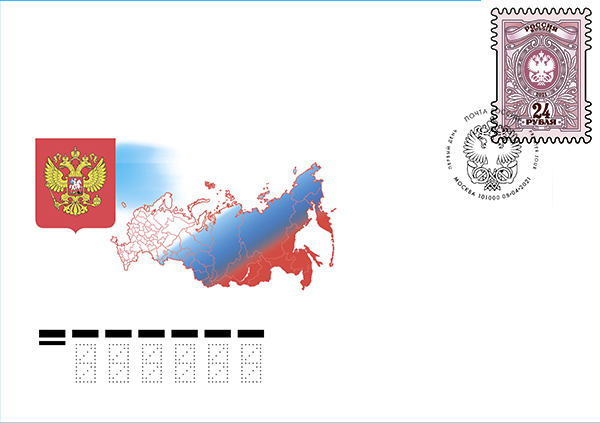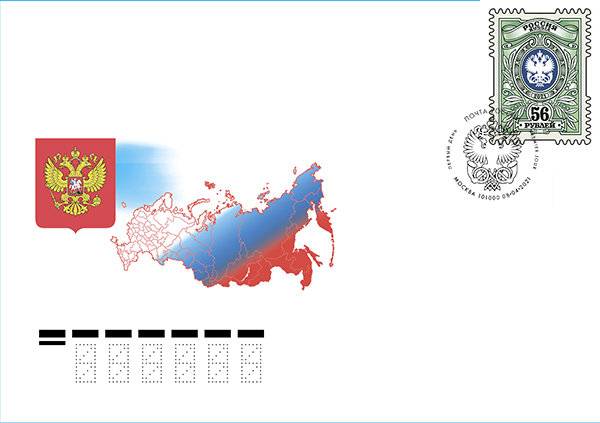 Special cancellation marks: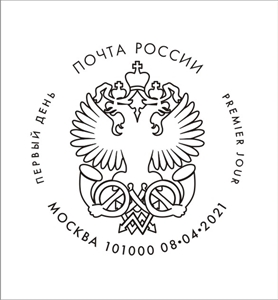 ---