Александр Старостенко
Thursday, April 15, 2021
Flora of Russia. Berries
On April 15, four stamps dedicated to berries will go into postal circulation in the Flora of Russia series.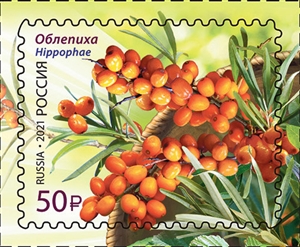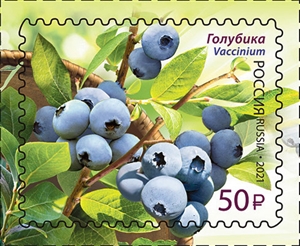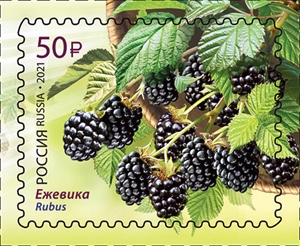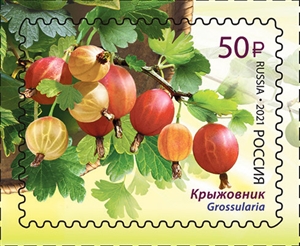 The vegetal world of Russia is one of the most important constituents of Nature represented by a collection of various plant communities growing in the territory of the Russian Federation.
Berries are kinds of fruit with a thin skin, juicy pulp, and usually with several solid seeds inside.
The postal stamps provide images of fruit of sea buckthorn, blueberry, blackberry and gooseberry.
Artist: V. Beltyukov.
Face value: 50 rubles.
Stamp size: 36.5×29 mm, sheet size: 100×150 mm.
Emission form: a sheet with formatted margins with 8 (2×4) stamps.
Quantity: 70 thousand stamps each (35 thousand sheets).
Sheet: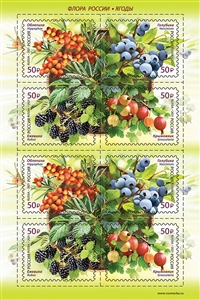 In addition to the issue of the postal stamps, JSC Marka will produce a First Day Cover and special cancels for Moscow, St. Petersburg, Ryazan, Belgorod, Nizhny Novgorod, Samara, Sevastopol, Krasnoyarsk, Penza and Krasnodar, as well as four maxi-cards, and an illustrated envelope with postal stamps and a label inside.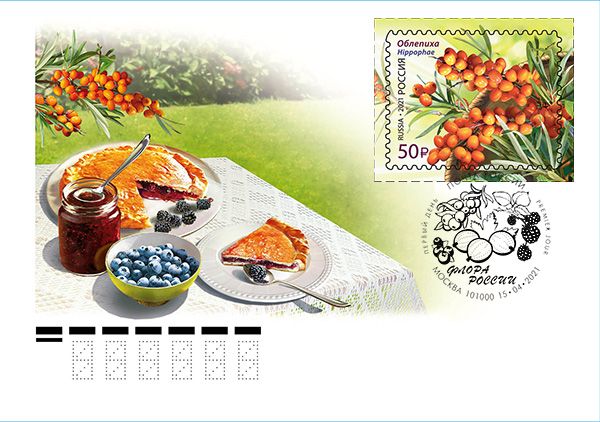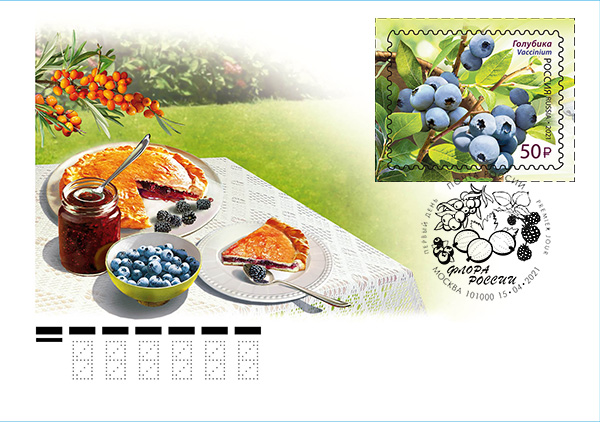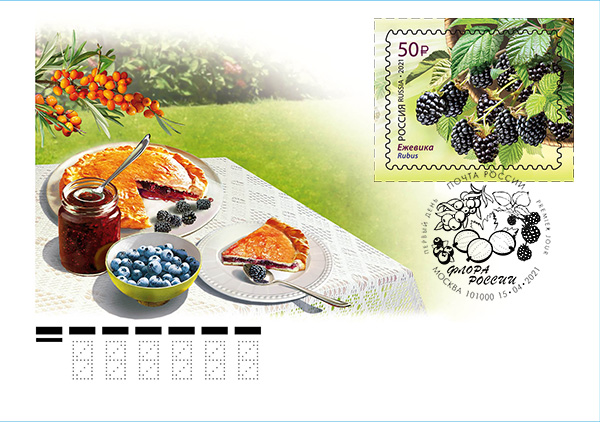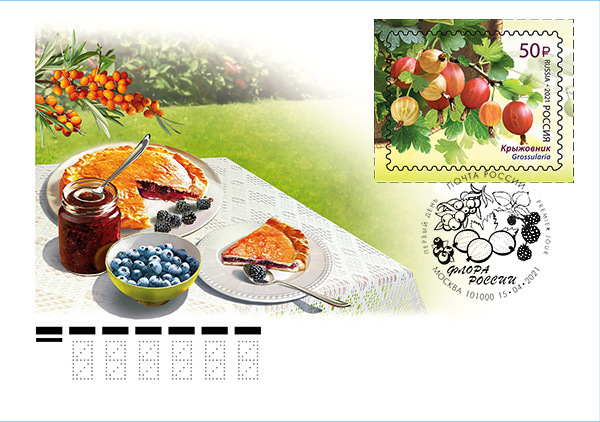 Art Unmarked Card: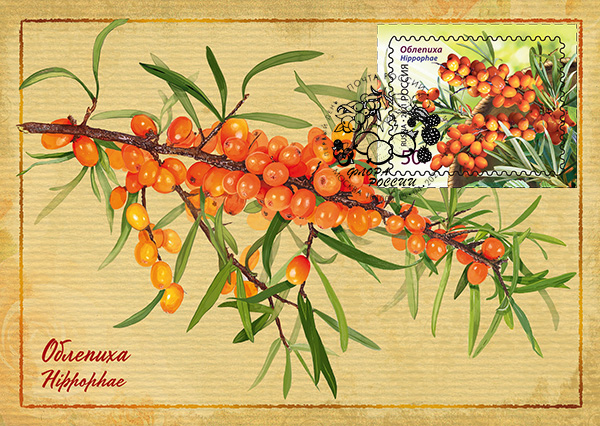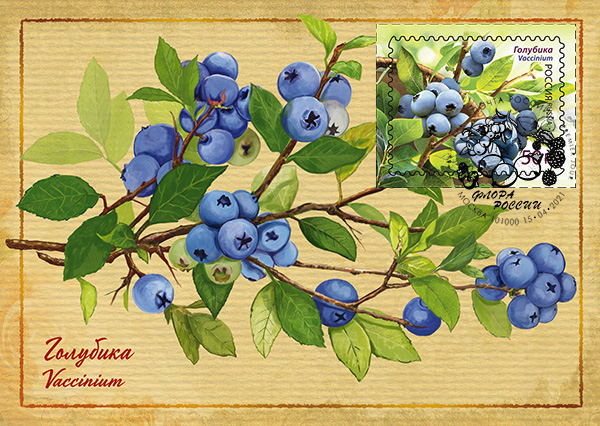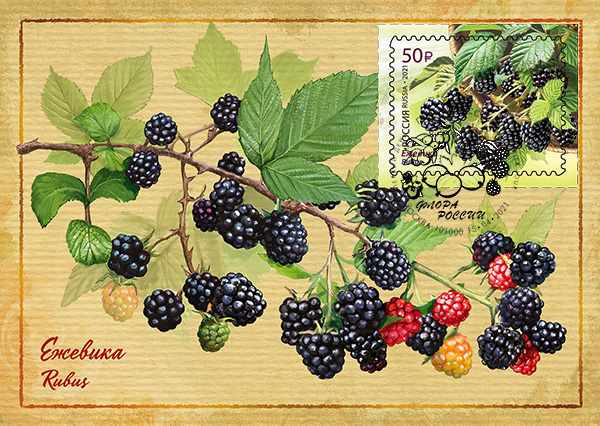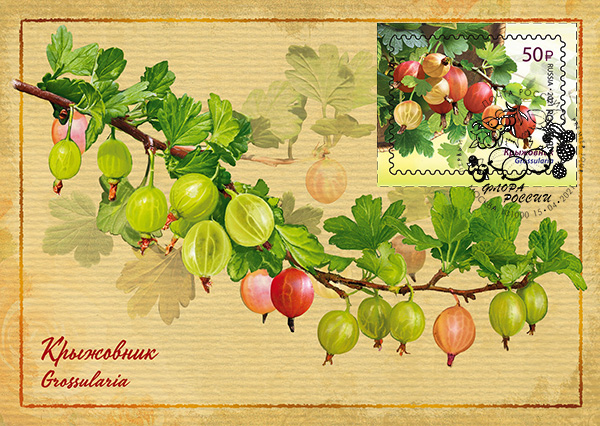 Special cancellation marks: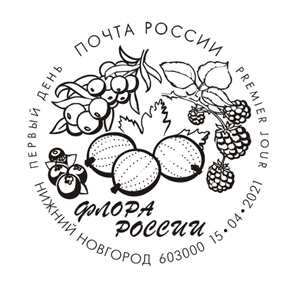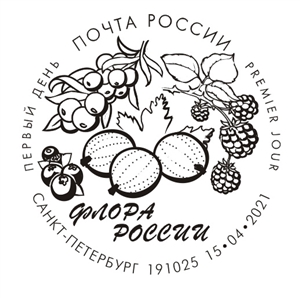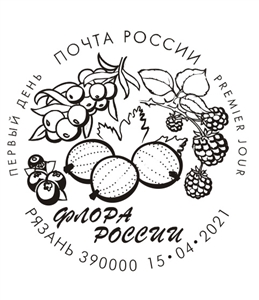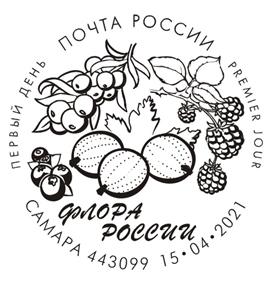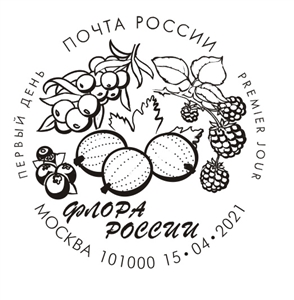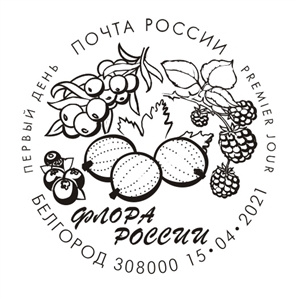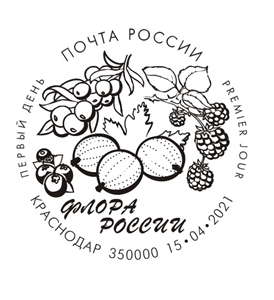 Souvenir packs in cover:
---