Александр Старостенко
Tuesday, May 25, 2021
Series "State Awards of the Russian Federation", Order of Pirogov
On May 25, as part of the series "State Awards of the Russian Federation", a stamp with the image of the Order of Pirogov was released into postal circulation

State awards of the Russian Federation are the highest form of encouragement of citizens for outstanding services in the defense of the Fatherland, state construction, economy, science, culture, art, education, education, protection of health, life and rights of citizens, charitable activities and other achievements before the state.
State awards are established and awarded by the President of the Russian Federation.
The Order of Pirogov is a state award of the Russian Federation. Established by Presidential Decree No. 404 of June 19, 2020, the award is named after the Russian surgeon, scientist and teacher N. I. Pirogov, the founder of military field surgery and surgery as a scientific discipline. The Order is awarded to citizens of Russia for their dedication in providing medical care in emergency situations, epidemics, military operations and other circumstances involving a risk to life, merits in the field of practical medical activity and highly effective organization of work on the diagnosis, prevention and treatment of particularly dangerous diseases, contribution to the strengthening of public health, prevention of the occurrence and development of infectious and non-communicable diseases, as well as in other cases specified in the statute. In cases defined by the statute of the order, the award can be awarded to foreign citizens for providing medical care in complex clinical cases, treating particularly dangerous diseases, active participation in the scientific activities of Russian medical organizations, and other merits.
The postage stamp depicts the Order of Pirogov.
Artist-designer: A. Moskovets.
Nominal value: 60 rubles.
Stamp size: 32.5×65 mm, sheet size: 150×156 mm.
Issue form: a sheet with decorated fields (4×2) of 7 stamps and a coupon.
Circulation: 98 thousand stamps (14 thousand sheets each).
Sheet:
In addition to the issue of the postage stamp, envelopes of the first day were issued and special postmarks were made for Moscow and St. Petersburg.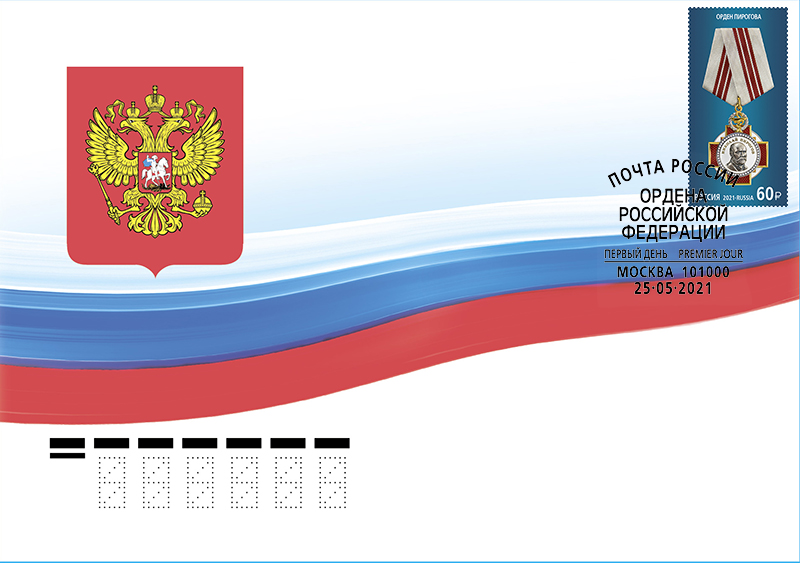 Special cancellation marks: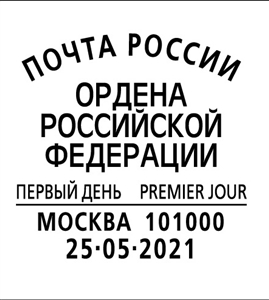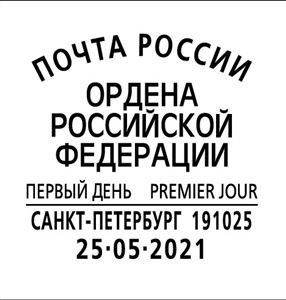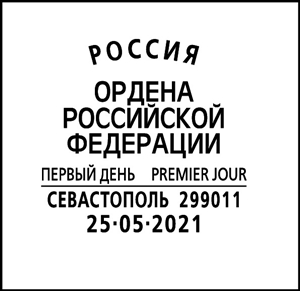 ---