Александр Старостенко
Friday, June 11, 2021
EURO 2020 European Football Championship
3 UEFA EURO 2020TM postage stamps were issued in Russia on June,11, 2021.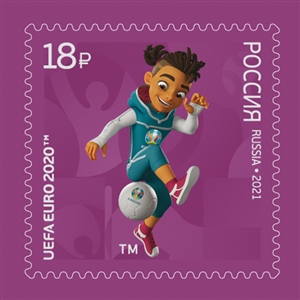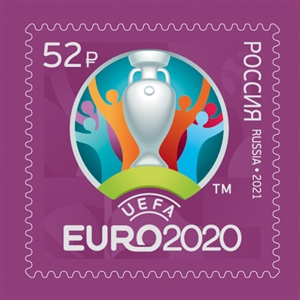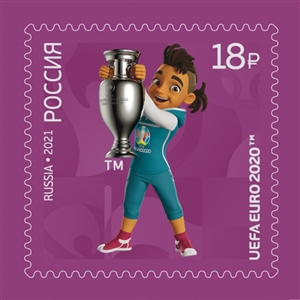 Postage stamps were issued under license UEFA EURO 2020TM by the publishing company Marka. The official marks of UEFA EURO 2020TM were reproduced on the postage stamps: the Henri Delaunay Trophy and the official mascot Skillzy in various poses with a ball.
Nominal value of the postage stamps are 18 roubles and 52 roubles, which is with accordance to existing Russian Post carriage tariffs in Russia and overseas. The total press run of the postage stamps is 603 000 pcs. The postage stamps will be available in Russian Post offices across country and will be used for shipments and as a souvenir on a memory of UEFA EURO 2020TM.
The Cancellation ceremony took place in Saint-Petersburg with the participation of Russian Post, Saint-Petersburg sport committee and Volunteer's centre UEFA EURO 2020TM representatives.
Sheet: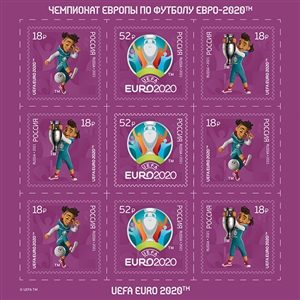 Additionally, there will be issued first day covers and special postmarks for Moscow, Saint-Petersburg and Kaliningrad as well as art binding with postage stamps, first day covers with special postmarks for Saint-Petersburg, vignette and maximum card.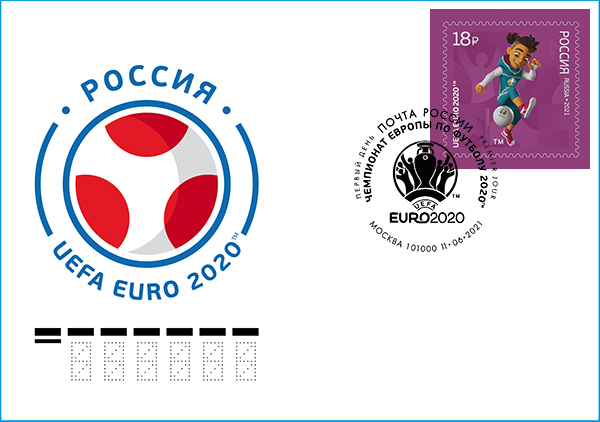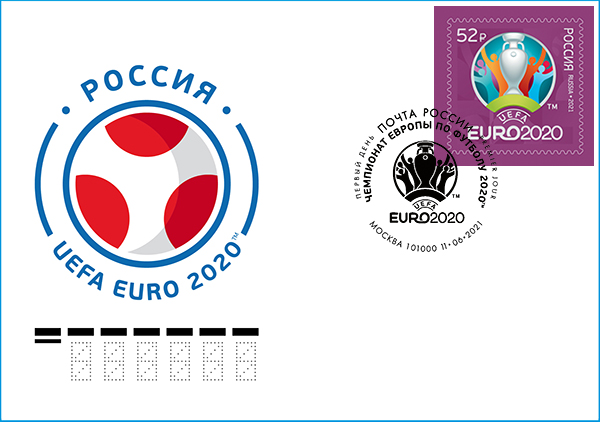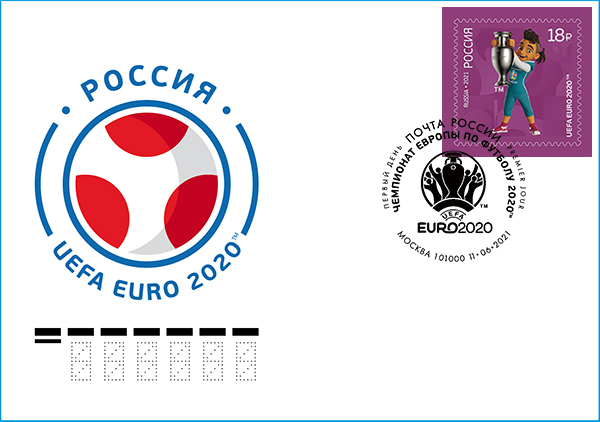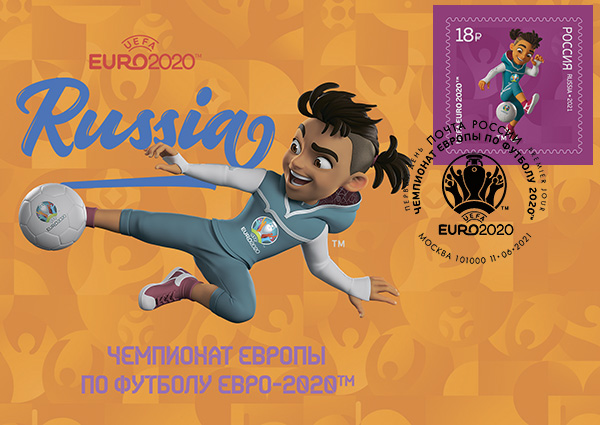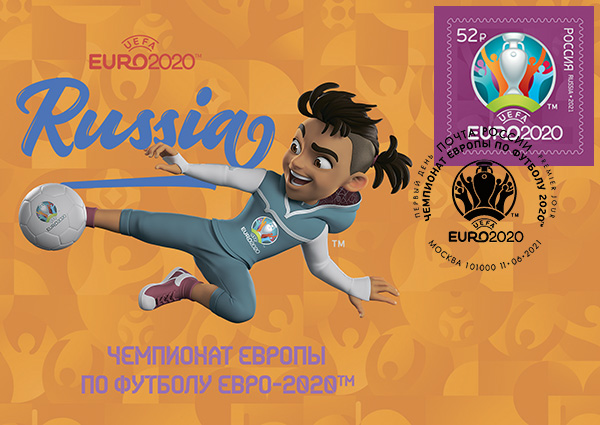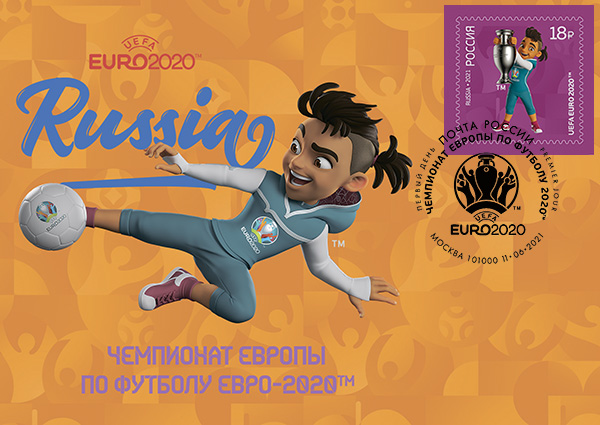 Special cancellation marks: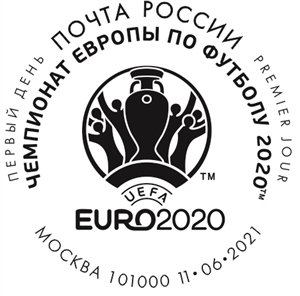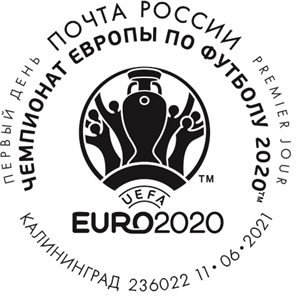 Souvenir set in art cover "European Football Championship Euro-2020 tm""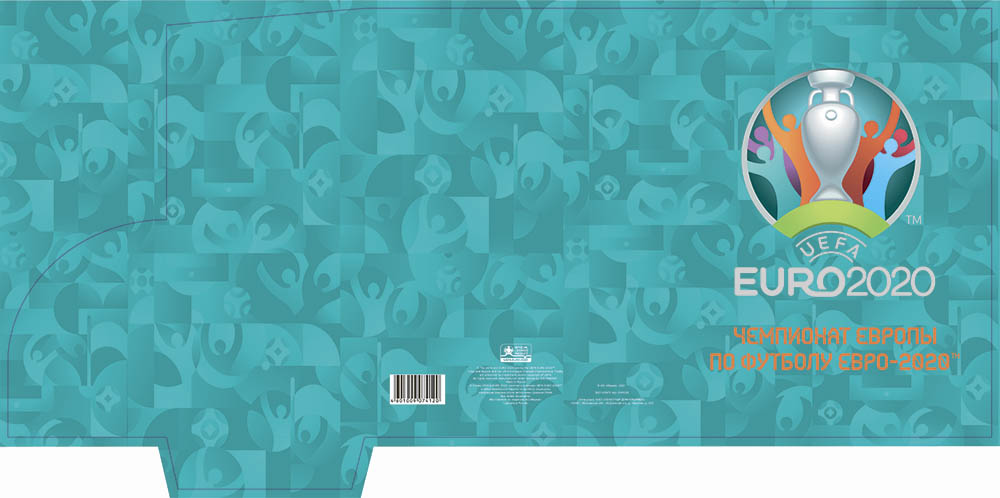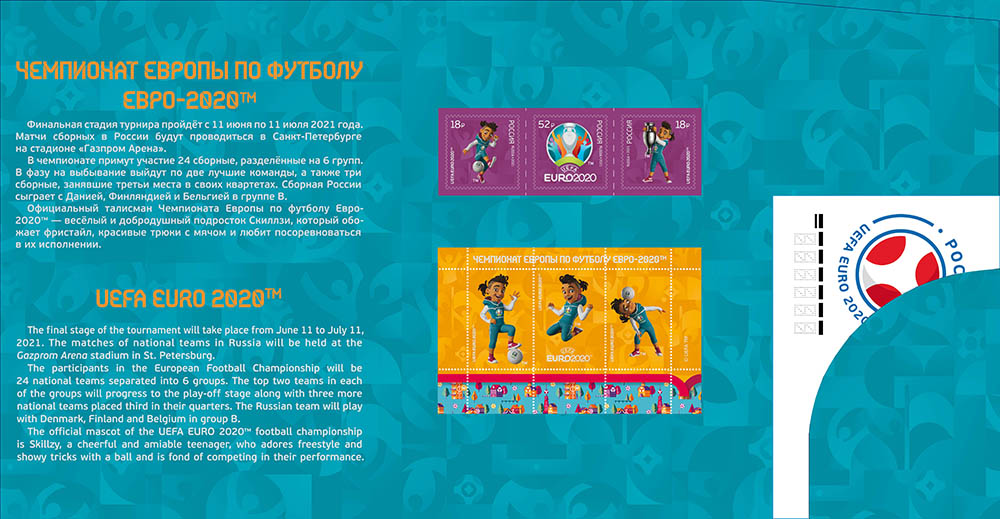 ---