Илья Старостенко
Monday, October 4, 2021
The history of domestic tractor construction. Crawler tractors
On September 28, four stamps dedicated to the history of domestic tractor construction. Crawler tractors went into postal circulation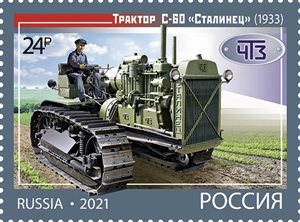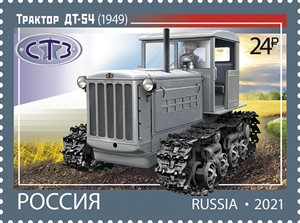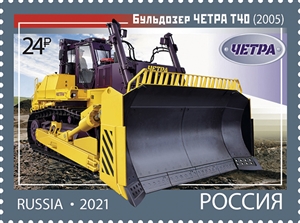 Tractor is a self-propelled wheeled or tracked vehicle that performs agricultural, road construction, earthmoving and other work independently or in an aggregate with trailed, mounted or stationary equipment.
The history of domestic tracked tractors begins at the end of the XIX century with the invention of a caterpillar steam engine by a peasant F.A. Blinov. In the XX century, attention to domestic developments and the production of tracked vehicles becomes strategically important for the country, large-scale production begins. The main mass models: S-60 "Stalinets", SHTZ-NATI, DT-54, DT-75. They embody progressive engineering and technical solutions. Modern tractors on a tracked basis, such as TT-4M, AGROMASH-Ruslan, CHETRA T40— are powerful high-performance complexes designed to perform a full range of work on all types of soils within any climatic zones.
Crawler tractors, unlike wheeled tractors, have a large traction force and high cross-country ability, at a low speed (5-40 km / h), they provide reduced pressure on the ground and, accordingly, better grip with the ground, they easily move off-road or rough ground areas. They are mainly used as tractors on tracks for work in fields, construction sites and logging.
The postage stamps depict the following tractors: F.A. Blinov tractor (1896), S-60 "Stalinets" (1933), DT-54 (1949) and the CHETRA T40 bulldozer (2005).
Mini sheet: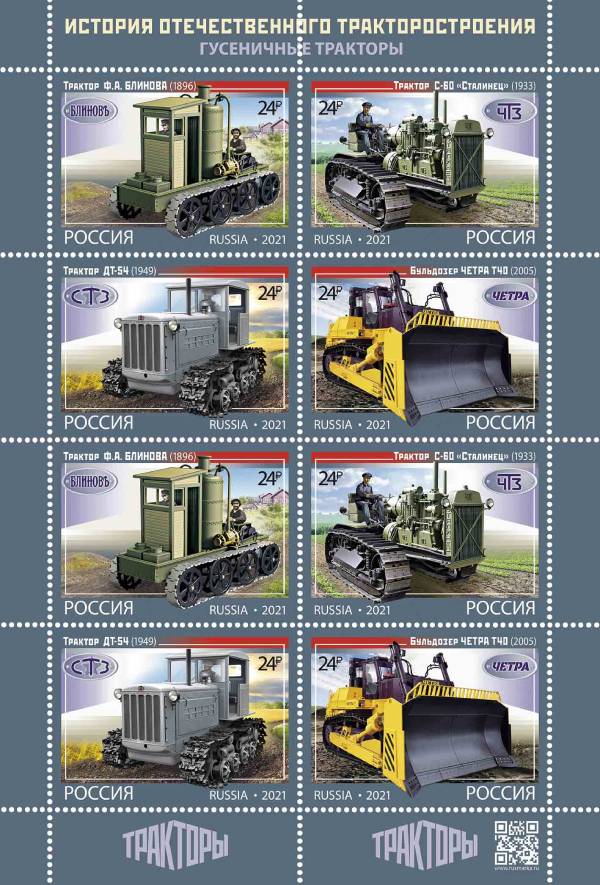 In addition to the issue of the postage stamp, envelopes of the first day were issued and special postmarks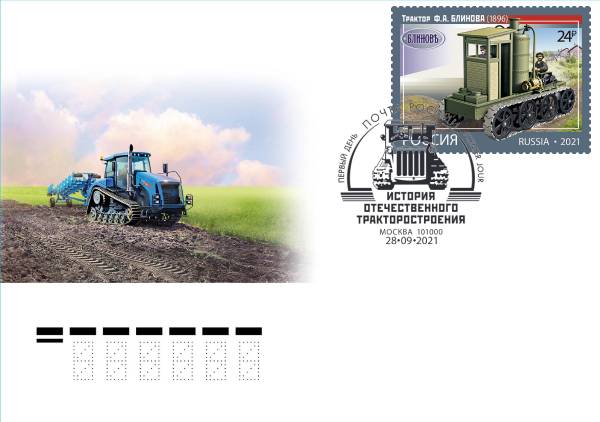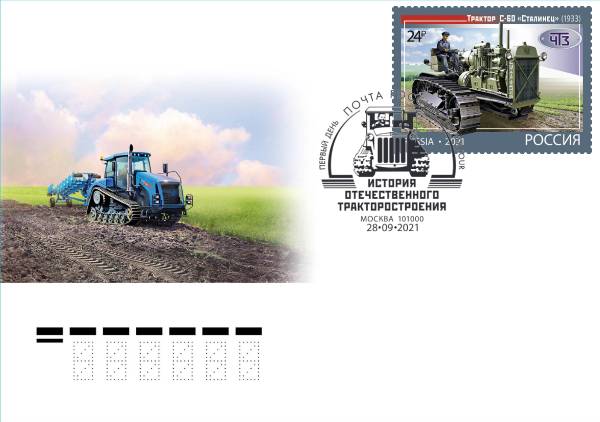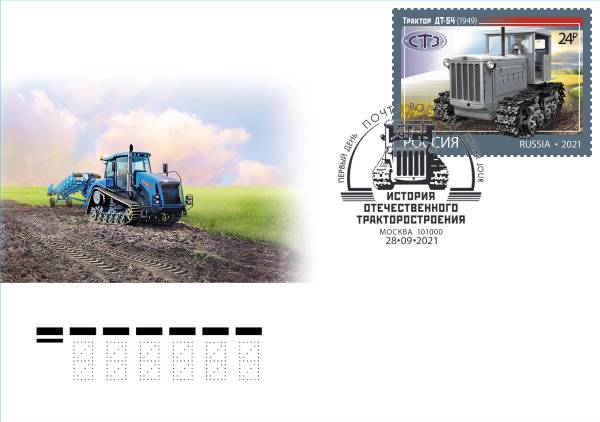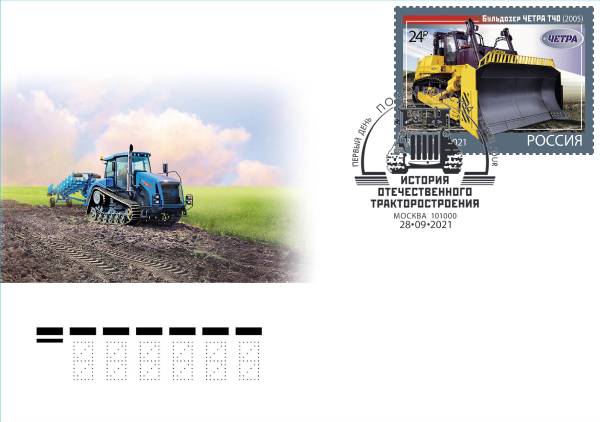 Art Unmarked Card: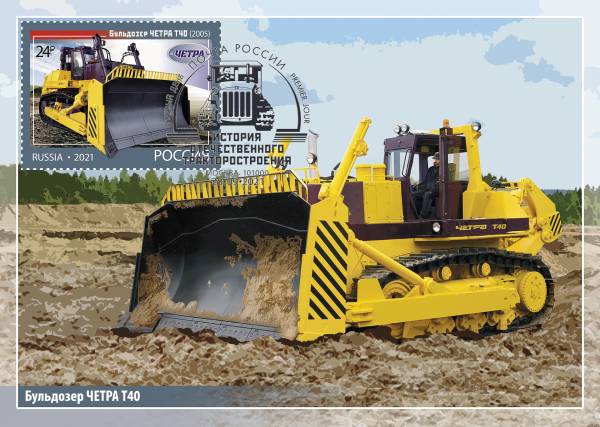 Special cancellation marks: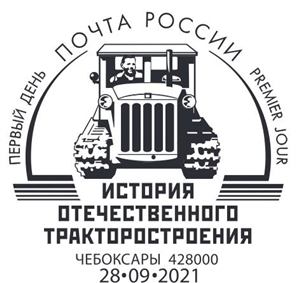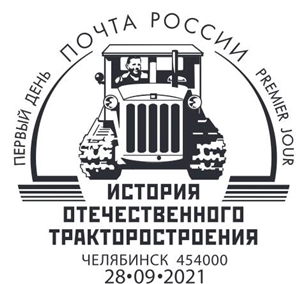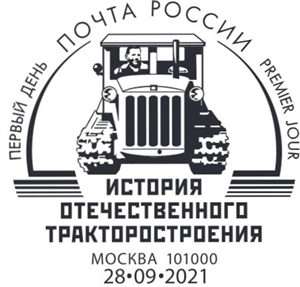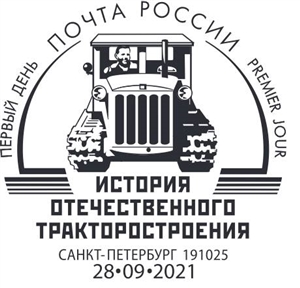 ---