Александр Старостенко
Friday, October 8, 2021
100 years of Rosgosstrakh
On October 6, a stamp dedicated to the 100th Anniversary of the Rosgosstrakh Company will go into postal circulation
Rosgosstrakh is a Russian insurance company, one of the largest insurance organizations in Russia with regard to the scope, assets and reserves. It is the legal successor of the Gosstrakh of the USSR, which was founded on October 6, 1921.
The company mission is to protect people's well-being by providing them with affordable services corresponding to their needs. The company offers insurance of transport, travelling, property, health, liability, savings, agriculture, and space industry.
The postal stamp features the logo of the Rosgosstrakh Company.
Design Artist: A. Povarikhin.
Face value: 56 rubles.
Stamp size: 50×37 mm, sheet size: 170×174 mm.
Emission form: a sheet with 12 (3×4) stamps.
Quantity: 108 thousand stamps (9 thousand sheets).
Sheet:
In addition to the issue of the postal stamp, JSC Marka will produce First Day Covers and special cancels for Moscow and St. Petersburg.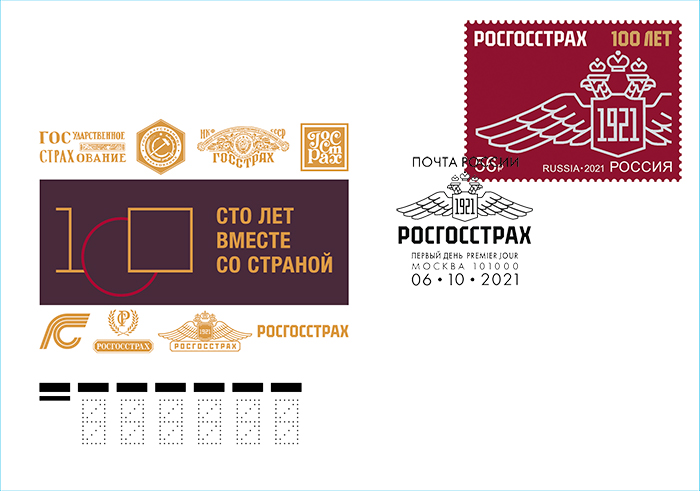 Special cancellation marks: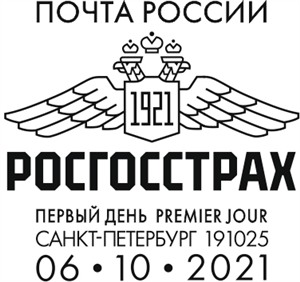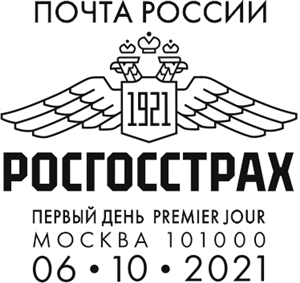 ---