Илья Старостенко
Friday, November 5, 2021
Joint issue of the Russian Federation and Mongolia. On the 100th anniversary of the establishment of diplomatic relations. National musical instruments
On November 5, in the framework of the joint issue of the Russian Federation and Mongolia, a postage stamp dedicated to national musical instruments will go into postal circulation
The bilateral diplomatic relations between Russia and Mongolia were officially established on November 5, 1921, after the victory of the People's Revolution in Mongolia. Starting from the Soviet period, relations between the two countries have remained traditionally friendly.
The subject of the joint issue is national musical instruments: balalaika and morin khuur.
The balalaika is a Russian folk trichord pizzicato musical instrument with a triangular wooden sound box.
The morin khuur is a Mongolian national bowed instrument widespread in Mongolia, China, and Russia (Buryatia, Kalmykia, Irkutsk Region, and Trans Baikal Territory
The postage stamp features national musical instruments of Russia and Mongolia: balalaika and morin khuur.
Design Artist: M. Bodrova.
Face value: 50 rubles.
Stamp size: 37×37 mm, sheet size: 131×138 mm.
Emission form: a sheet with formatted margins with 9 (3×3) stamps.
Quantity: 108 thousand stamps (12 thousand sheets).
Sheet:
In addition to the issue of the postage stamp, JSC Marka will produce First Day Covers and special cancels for Moscow.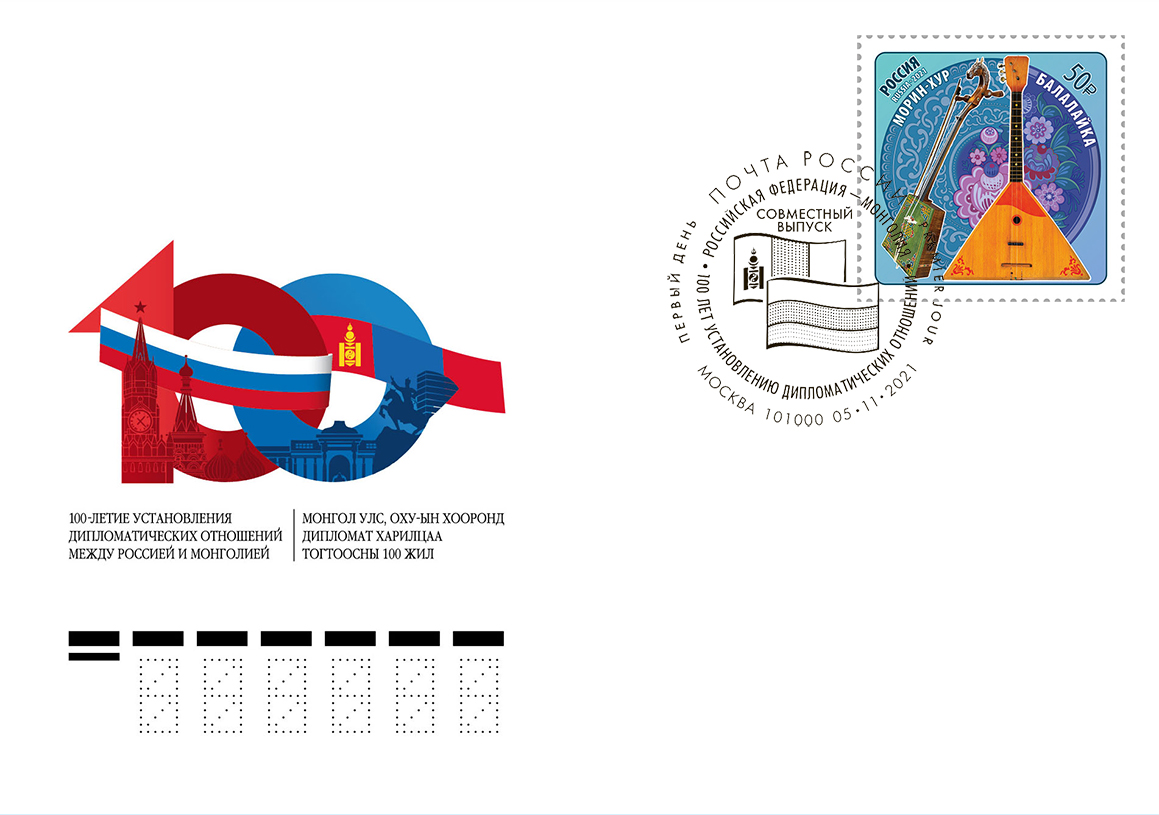 Special cancellation marks: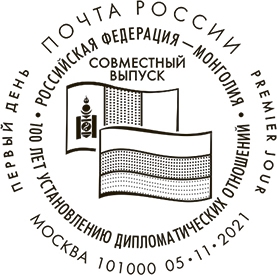 ---
Stats:
Comments: 0
Views: 240