Александр Старостенко
Friday, December 10, 2021
Happy New Year! 2021 (Russia)
On December 9, postage stamp dedicated Happy New Year! went into postal circulation
New Year is the most beloved and long-desired holiday for most people in Russia.
A New Year postal stamp 2021 is the winner of an All-Russian competition of drawings of a New Year postage stamp and a greeting card.
Svetlana Tokarenko, a designer from St. Petersburg, has become the winner of the stamp drawing contest.
The jury of the contest consisted of professional artists, graphic artists and designers, members of the Union of Artists of Russia. In total, the competition organizers received 126 art works performed in various techniques: graphic design, watercolor, oil, pencil drawing, etc.
The round postage stamp provides an image of a stylized snowflake. The stamp is made on self-adhesive paper.
Design Artist: S. Tokarenko.
Face value: 24 rubles.
Stamp size (round): 30 mm; sheet size: 141×141 mm.
Emission form: a sheet with formatted margins with 9 (3×3) stamps.
Quantity: 414 thousand stamp (46 thousand each sheet) (1); 6,5 thousand each sheet (2)
Sheet: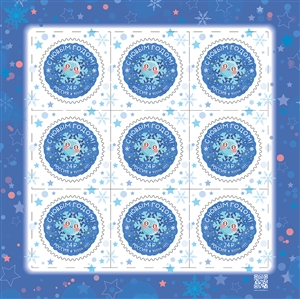 In addition to the issue of the postal stamps, JSC Marka produced First Day Covers and special cancels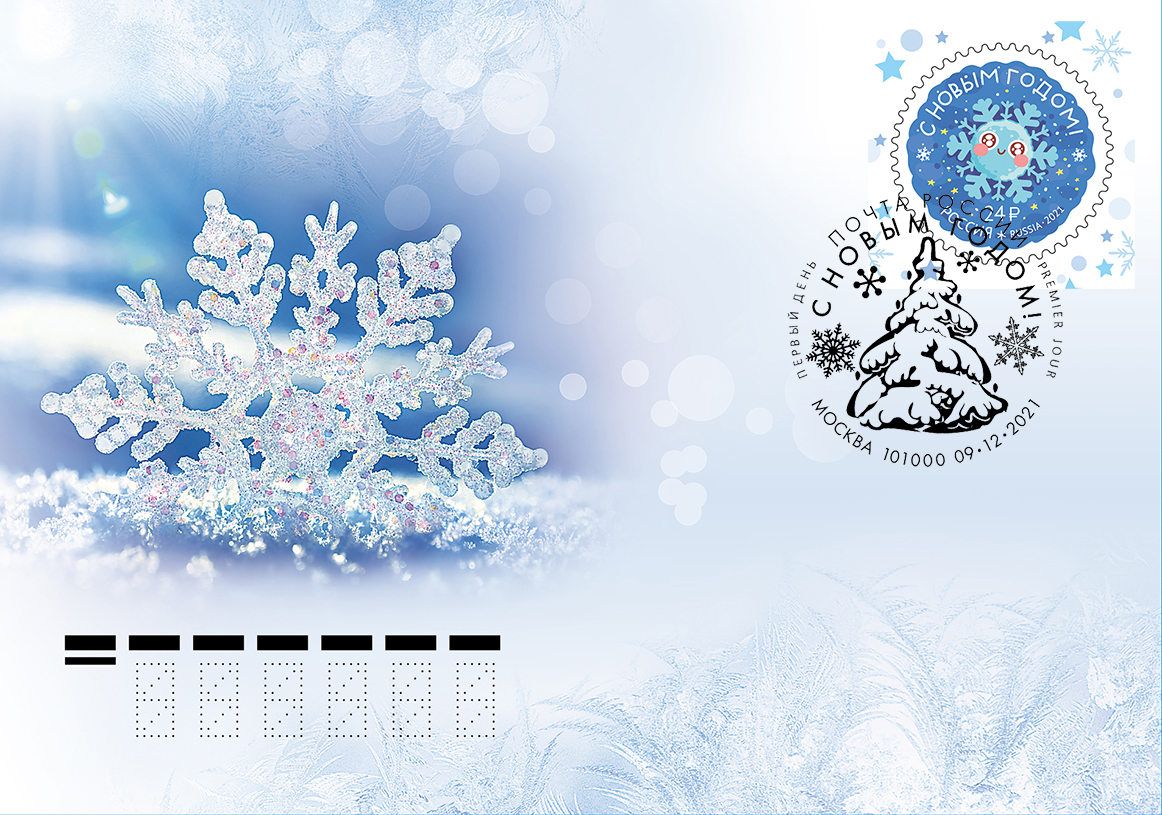 Art Unmarked Card: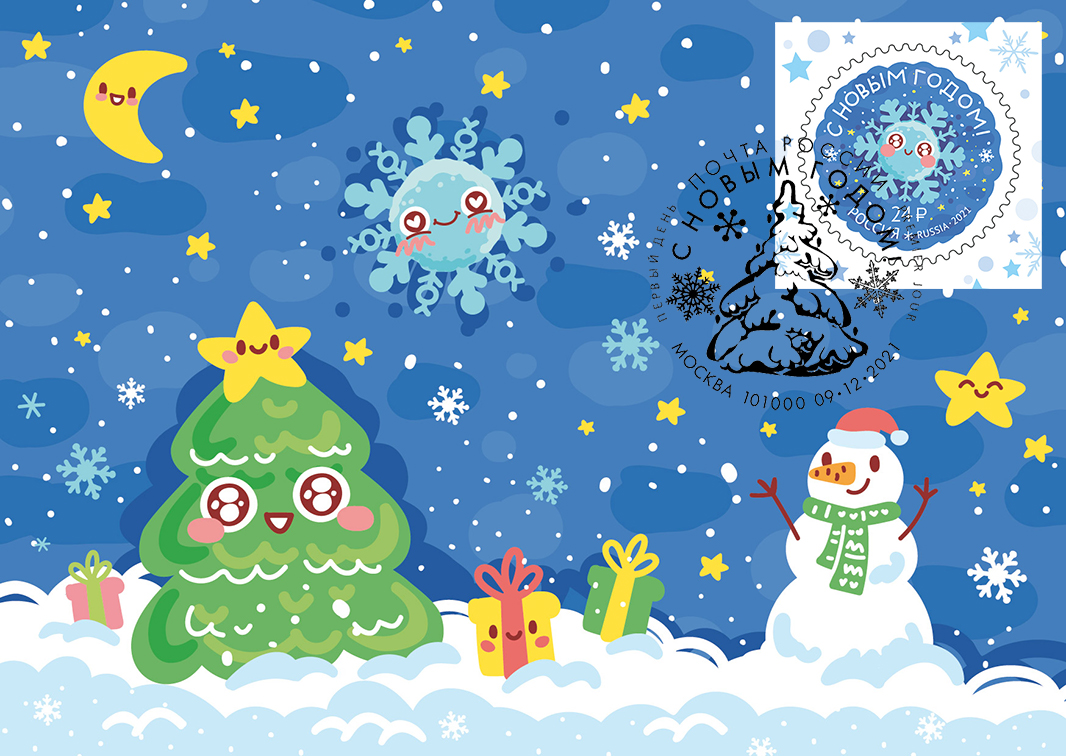 Special cancellation marks: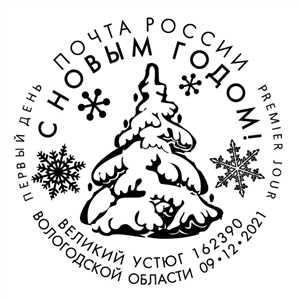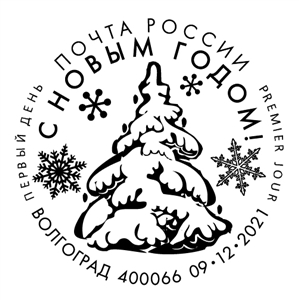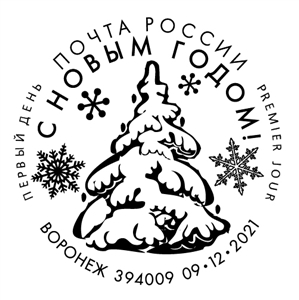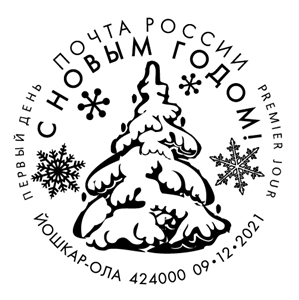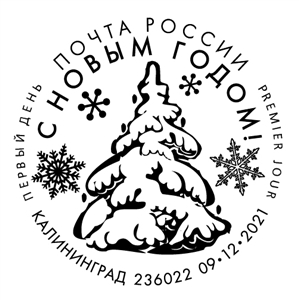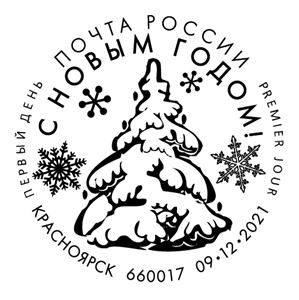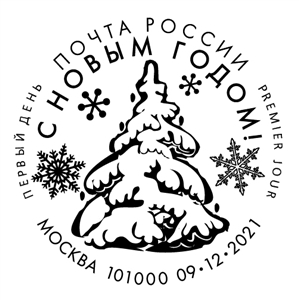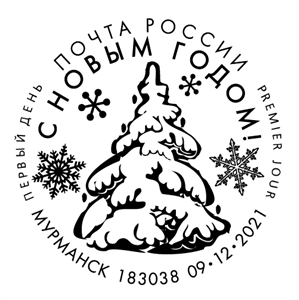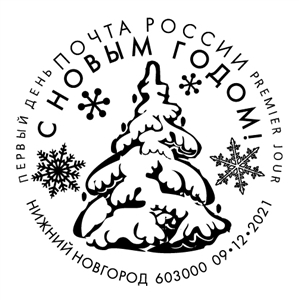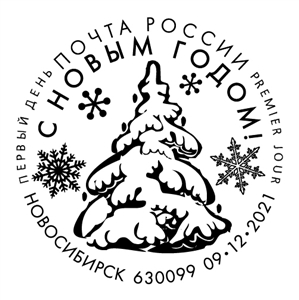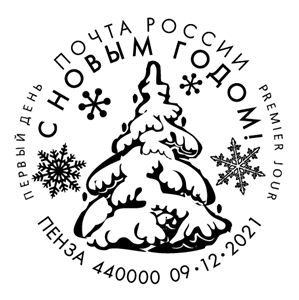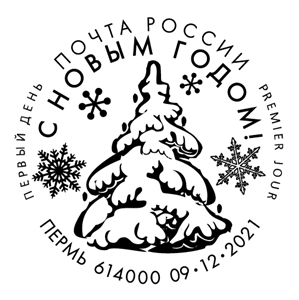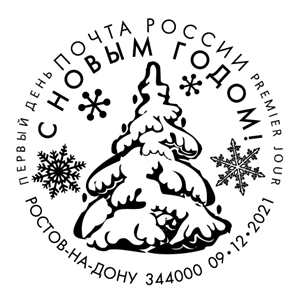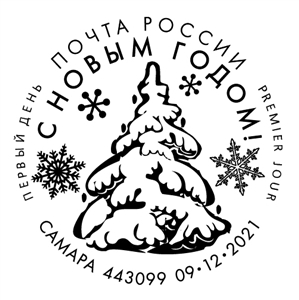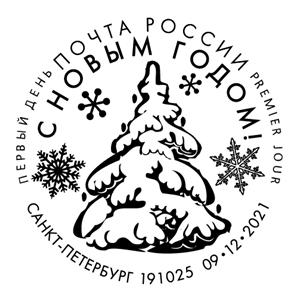 Souvenir packs in cover:
---