Александр Старостенко
Monday, December 20, 2021
Russian Union of Industrialists and Entrepreneurs
On December 17, a stamp dedicated to the Russian Union of Industrialists and Entrepreneurs was put into postal circulation
The Russian Union of Industrialists and Entrepreneurs (RSPP) is an all-Russian organization representing the interests of business community. The founding congress of the Scientific-Industrial Union of the USSR was held on June 16, 1990; it announced the key task of defending the interests of its members and promoting changes in the economy. After the disintegration of the USSR, the organization was transformed into an All-Russian organization, with the Russian Union of Industrialists and Entrepreneurs (RSPP) as its legal successor, whose first congress was held on December 19, 1991.
The objectives of the RSPP activities are consolidation of the efforts of industrialists and entrepreneurs of Russia aimed at improvement of the business environment, raising the status of Russian business in the country and worldwide, and promotion of modernization of the economy. The RSPP incorporates more than a hundred of sectoral and regional associations representing key sectors of the economy, namely: a fuel and energy complex, machine-building, a defense industrial complex, engineering development, chemical and food industries, consumer goods manufacturing, investment and banking sector, and services industry. The RSPP is a founder of a number of public organizations, such as the National Medical Chamber and one of the founders of Voluntary Certification System Military Register.
The postage stamp provides images of the logo and the building of the Russian Union of Industrialists and Entrepreneurs.
Design Artist: A. Moskovets.
Face value: 46 rubles.
Stamp size: 50×37 mm, sheet size: 170×175 mm.
Emission form: a sheet with formatted margins with 12 (3×4) stamps.
Quantity: 120 thousand stamps (10 thousand sheets).
Sheet:
In addition to the issue of the postage stamp, JSC Marka will produce First Day Covers and special cancels for Moscow and Orekhovo-Zuevo of the Moscow Region.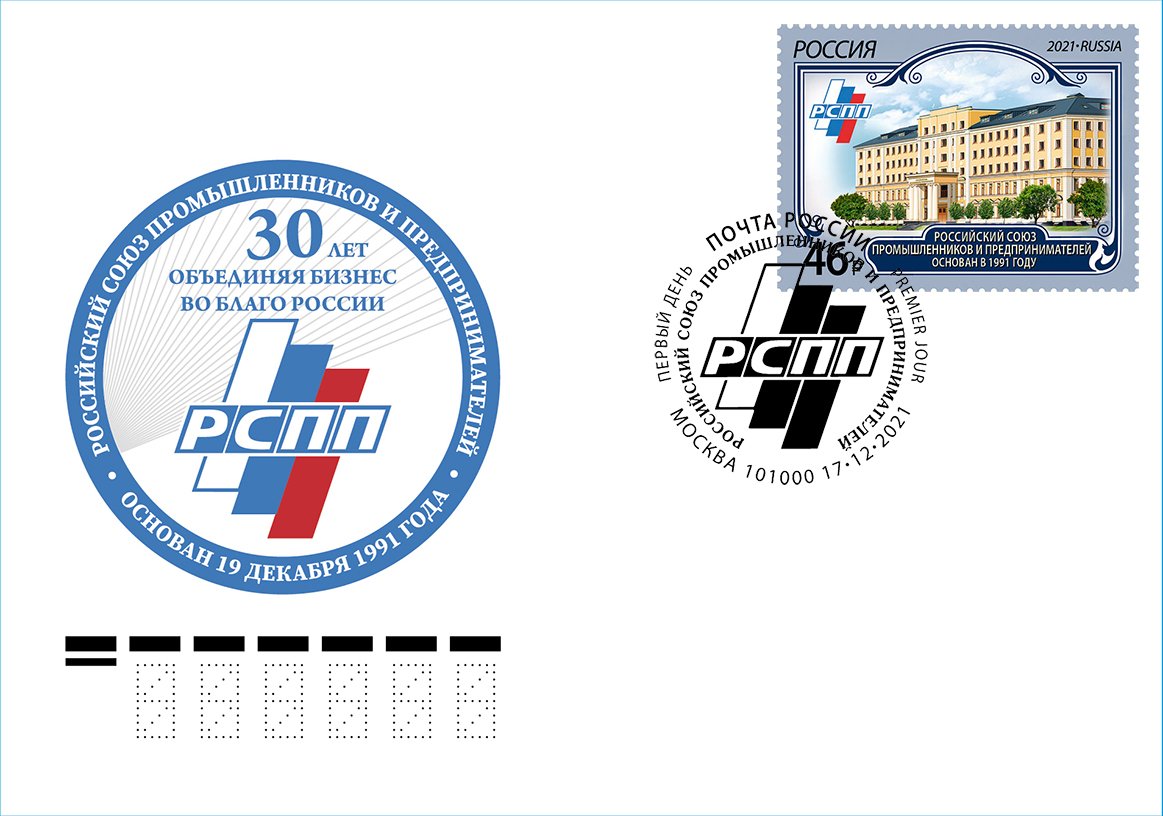 Special cancellation marks: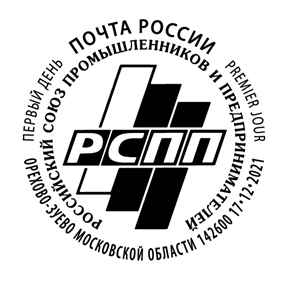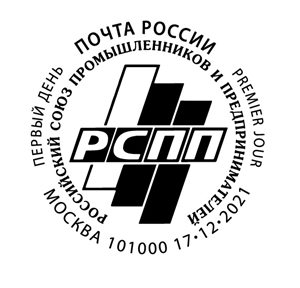 ---