Александр Старостенко
Thursday, January 20, 2022
EUROPA Stamps Issue. Stories and myths
On January 20, a postage stamp devoted to stories and myths was put into postal circulation in the framework of EUROPA Stamp Issue
Myths and legends are the greatest property of the people, wrapped in mystery; they are an inexhaustible source of stories with a fascinating plot, which are handed down from generation to generation. In Russia, mythology is closely and inextricably linked to pagan culture; it is filled with tales of gods, rituals, and customs. Over the course of history, people had been inventing various mystical creatures to explain the unknown world around them. As time went on, many of the characters took root and became part of the culture of the peoples; they safeguarded, helped to gather a rich crop, to bring prosperity and recover from diseases, and donated happiness.
Many of them are described in the narratives of Russian writers. For example, in poem Ruslan and Lyudmila by Aleksander Pushkin, we read a passage about a sacred place Lukomorye and fairy tale personages living there: a learned cat, a mermaid, Kashchey, Baba-Yaga, and a warlock.
The postage stamp provides images of fairy tale personages from poem Ruslan and Lyudmila by Aleksander Pushkin.
Design Artists: V. Vatolina (stamp); N. Karpova (design of margins).
Face value: 55 rubles.
Stamp size: 37×50 mm, sheet size: 176×178 mm.
Emission form: a sheet with formatted margins with 12 (4×3) stamps.
Quantity: 132 thousand stamps (11 thousand sheets).
Sheet: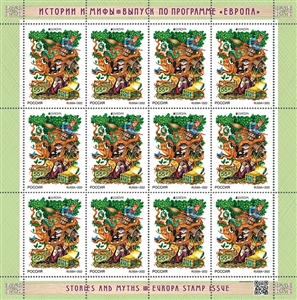 In addition to the issue of the postage stamp, JSC Marka will produce First Day Covers and special cancels for Moscow, St. Petersburg and Kaliningrad, as well as a maxi-card and an illustrated envelope with the postal stamp, a label and a First Day Cover with a cancel for Moscow inside.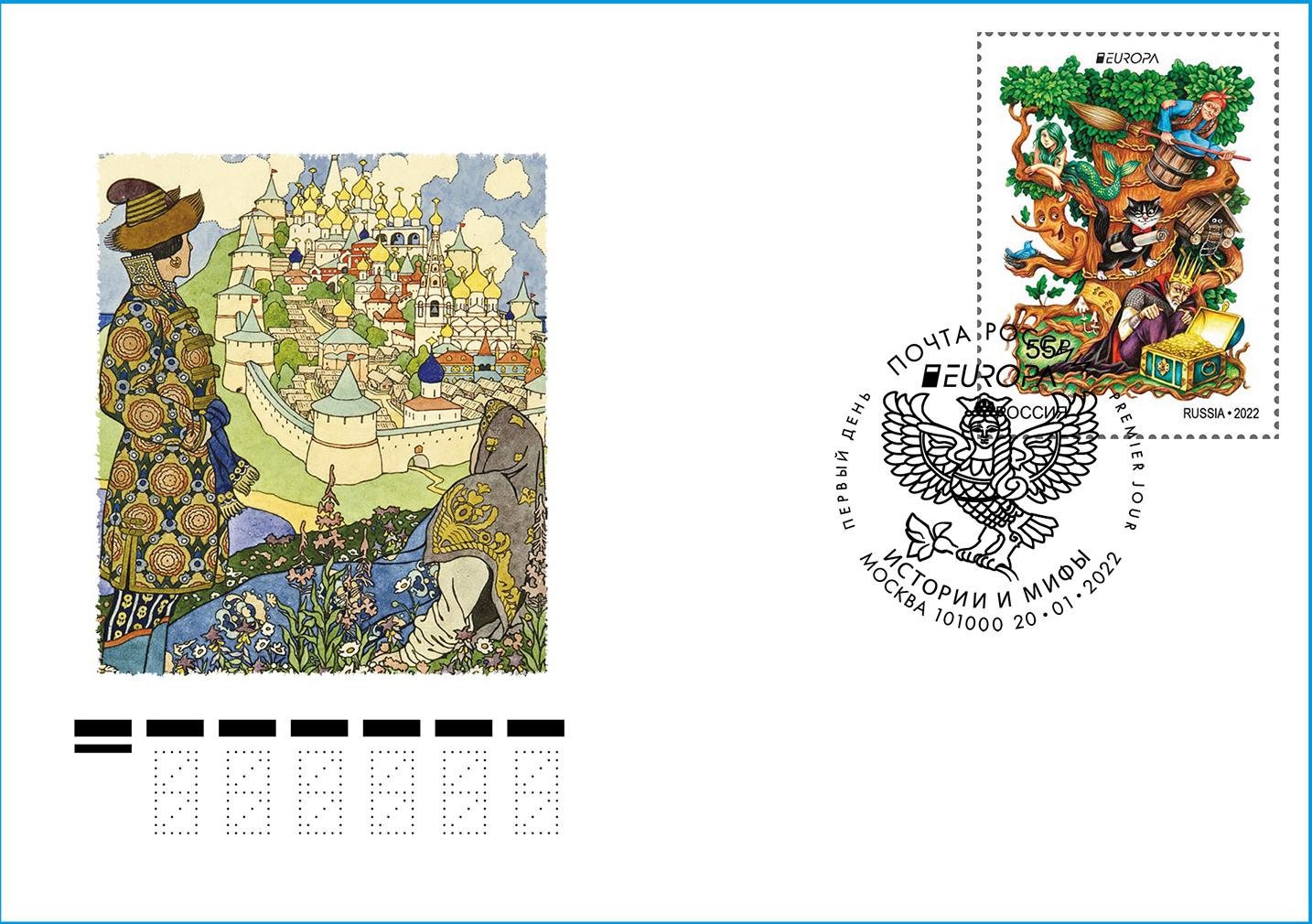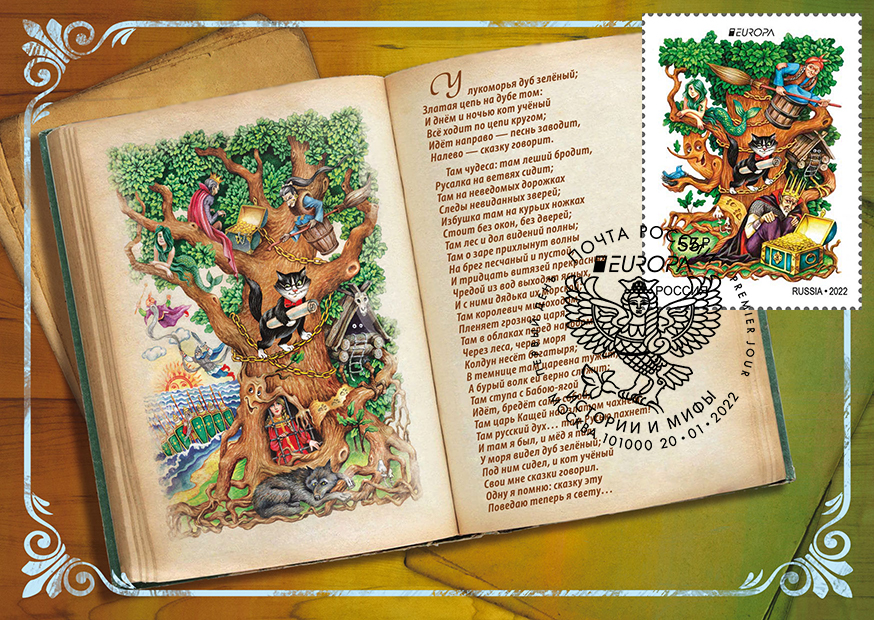 Souvenir set in an art cover "Issue of the program "Europe". Stories and myths":
Special cancellation marks: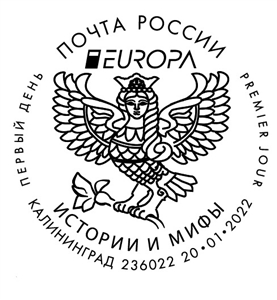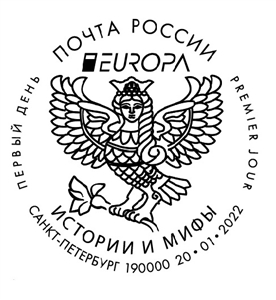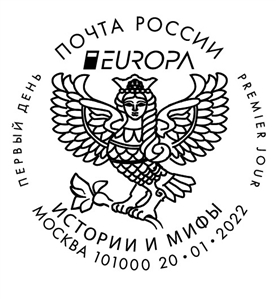 ---